About This File
This monitor is designed to check the health of your DNS Server Forwarders.
Copy "DNSForwarderCheck.vbs" to your LTShare\Transfer\Monitors\ folder. Import the SQL file in Control Center -> Tools -> Import -> SQL File.
This will create a group monitor on the "Windows DNS Servers" group under "Service Plans\Windows Servers\Server Roles\Windows Servers Core Services". The monitor action will be "Default - Raise Alert".
Here are a couple of examples of Servers with underperforming DNS Forwarders.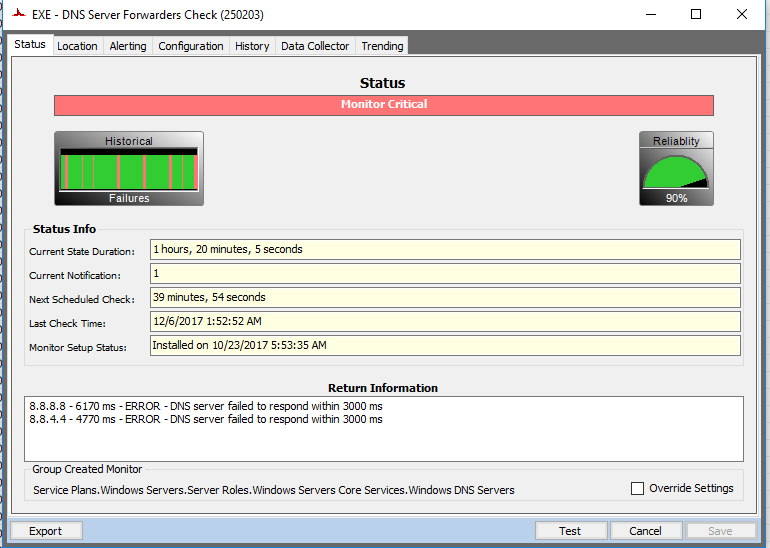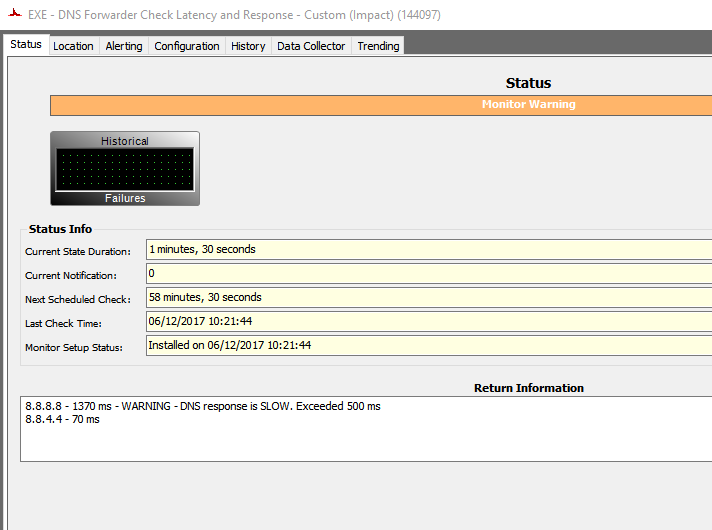 Once you identify issues, use a tool like GRC DNS Benchmark to identify what your best server choices are. https://www.grc.com/dns/benchmark.htm
---
What's New in Version
1.0.2
See changelog
Released
No changelog available for this version.